Apple's iOS 11 is now the company's most popular mobile platform, according to new data shared by the company.
Less than two months after its release on Sept. 19, the mobile platform has achieved a 52% adoption rate, Apple stated on its App Store support webpage for developers.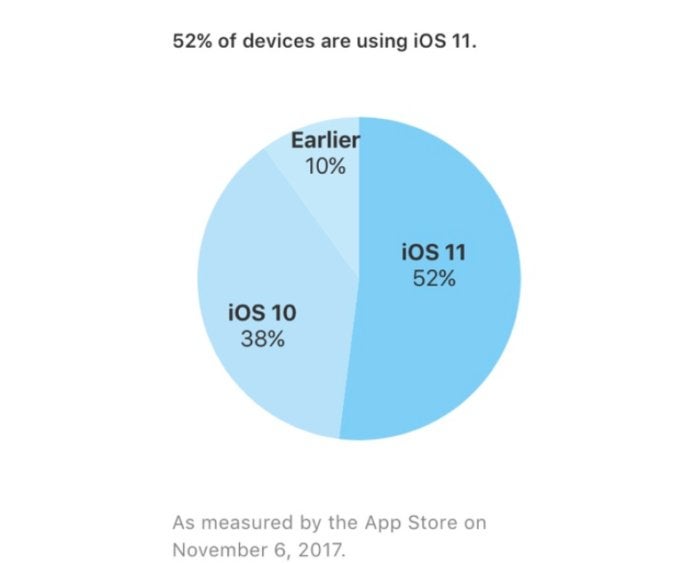 Within a week of its initial release, the latest version of iOS was already powering 30.21% iDevices. While that may seem fast, it was far slower than iOS 10 or iOS 9, which achieved the fastest uptake to date.
To read this article in full or to leave a comment, please click here